Difference Maker | Marlene Taylor-Crawford
Marlene arrives as the sun is rising behind her and we immediately grab coffee. Marlene is wearing traditional tribal print that will later explain her family's origin and history. Marked by her signature Brooklyn accent, she will begin to tell her personal story by pointing out the uncertain yet remarkable redemption.
Marlene is the daughter of immigrant parents; her mom from Jamaica and her father from Cuba. As an educator and counselor, she comes fully prepared with a powerpoint full of motivating quotes which spark her own optimism for the city and youth in which she serves. She begins with her own story and quickly pauses to catch her own surprised reaction of the retelling of being a teen mom. Although she never loses poise or composure, she does display a bit of humanity that I haven't been privileged to before today. She recalls, as words from infamous civil rights leaders display behind me, that she had a wonderful family and that she shouldn't have been in the position she was. Yet, she was a mother of 3 by the time she was 25.
She continues to recount all of the blessings in her life and the people that have meant so much to her. As she moves into recalling and retelling the history of Lawrenceville, everyone is fully attentive and focused on this remarkable woman. She pauses between each quote with the true art of storytelling as she paints a picture of Lawrenceville. Marlene is the President of the United Ebony Society, a local nonprofit that seeks to educate, engage, and collaborate in Gwinnett County. The UES hosted the county's MLK parade just 2 weeks prior to our gathering.
As an educator, Marlene serves at a local high school as an Academy Coach. She helps connect local business partners to the school and facilitate the collaborative process. We connected over the Summer of Impact and the desire for it to expand and include Discovery High School. Marlene is eloquent in speech and demeanor, yet she tells the story of one of the local middle schools with sincere vulnerability as she points out the beauty in its redemptive process. Mrs. Moore, whom Moore middle school is named after, lived on the land and founded the United Ebony Society as she served as it's President until her death.
"A people without the knowledge of their past history, origin and culture is like a tree without roots"
-Marcus Garvey-
Marlene is also a community advocate as displayed her role to fight for social justice. She has helped build up a grassroots movement that fought to preserve the once segregated school, Hooper Renwick. The school was originally to be torn down with the city's redevelopment and replaced with an erected monument, but with the fight of Marlene and others, they were able to help the city see the need to share the history of the school as a way to honor the people in attendance by building a civil rights museum that will be attached to a local library. The museum will be a way to not only preserve history, but honor those from the past and present as it informs and tells the story of African-Americans in Lawrenceville. What was once a place that segregated people because of their race can now unite people of all races.
Marlene represents nothing other than perseverance, strength, and fortitude. If her story were a picture it would be that of a mountain climber. She has had nothing but obstacles, yet she keeps on climbing. I am privileged to know Marlene, but more so I am honored to see her live out the quotes behind me. I need people like Marlene if we are to move towards one another as we seek to build an inclusive, diverse, equitable city that nurtures all residents. May Lawrenceville's future be one that embraces all people as it becomes a beautiful place.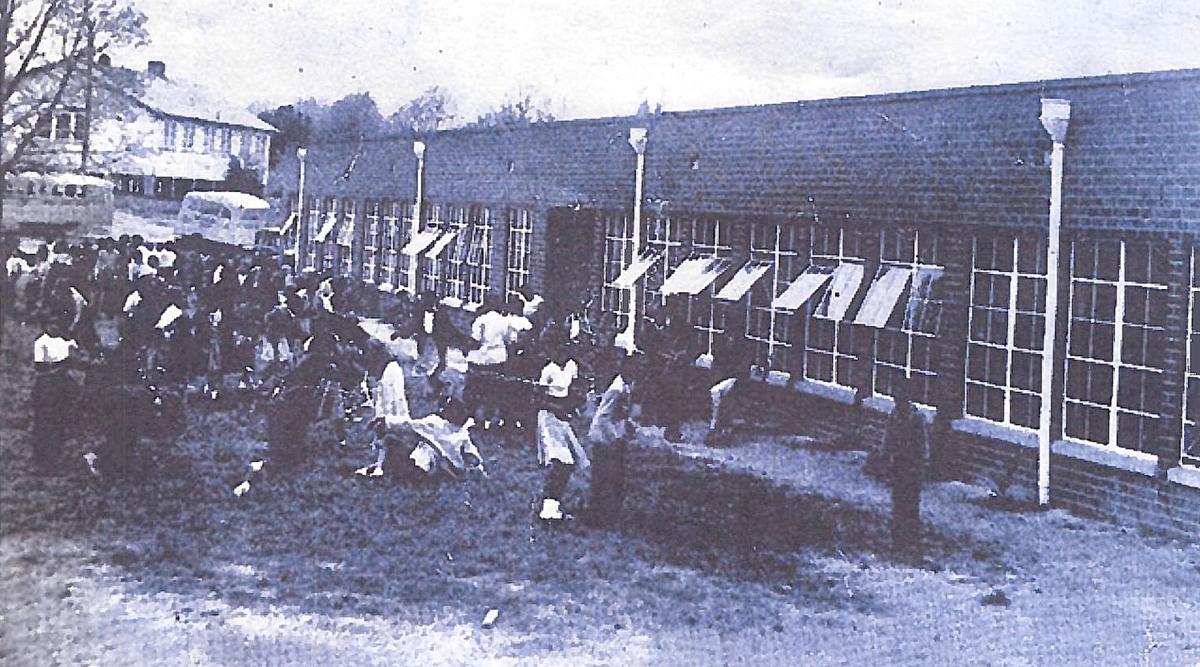 "Where there is no vision, there is no hope"
George Washington Carver
Impact46 organizes a community prayer gathering on the first Thursday of the month. Our next meeting, Thursday March 6, will feature guest speakers from the racial reconciliation group, One Race.